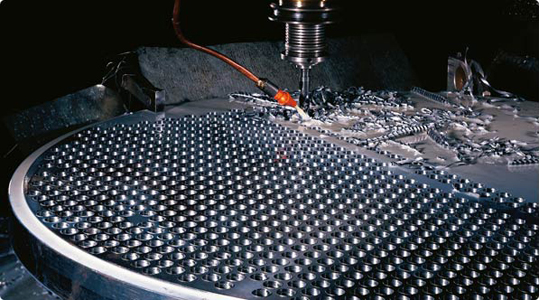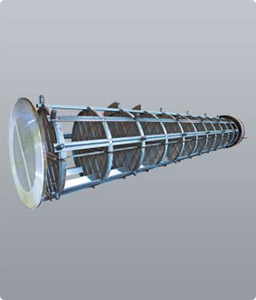 During recent years, Siegthaler has increasingly become a system supplier, thus creating added value for our customers.
Among other things, they produce tube plates for heat exchangers and baffle plates with an outside diameter of up to 4,500 mm.
Thanks to their ever-closer cooperation with their partners, they have been able to develop new and more comprehensive services, which have gone on to become an indispensable part of our portfolio.
In addition to their traditional products, i.e. flanges and rings, they have specialized in the field of mechanically processed special constructions for apparatus-, tank and machine engineering.
Siegthaler manages the complete project for you, thus offering you maximum benefits by avoiding time-consuming and cost-intensive workarounds.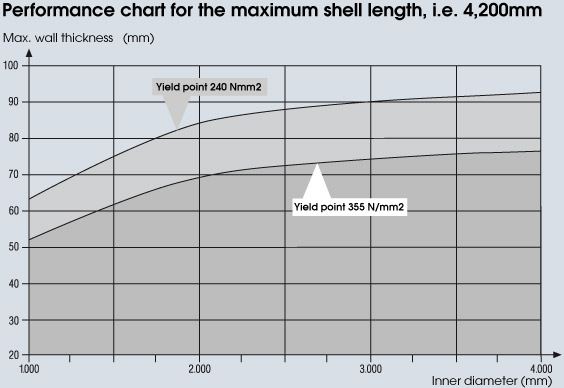 Tubes and shell rings with longitudinal and circumferential welds to meet your specifications
| | |
| --- | --- |
| • | Clear Ø 500 mm up to a maximum outer Ø of 5,000 mm |
| • | Wall thickness of between 5 mm and 40-50 mm, depending on the material, the diameter and the length |
| • | Maximum length without circumferential weld 3,600 mm, with circumferential welds 40,000 mm |
| • | Maximum unit weight: 60 tons |
| • | Approvals: ASME U-Stamp, AD HP 0, TMBF approval, Ö-Noven, DIN EN ISO 9001:2000 |