Having worked for years in partnership with the chemical and petrochemical industry. Theis can supply integrated solutions for your tube bender needs. We tailor our solutions to meet your requirements. Regardless of radius, we can process bends with shank extensions. Our tube-bending experts are there to advise you and will come up with the perfect solution, no matter how complex your requirements are.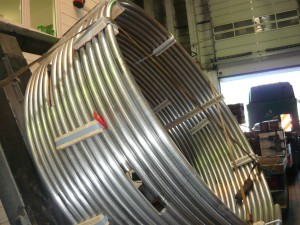 Dimensions and special requirements:
Tube bends with outside diameter from 6 mm to 323.9 mm
Materials used: all stainless steel materials, carbon steels, and nickel, copper and titanium alloys.
Tube Bender – Contact
If you are looking for a tube bender. Or you are interested in one of our other products. Please contact us. You can also contact us for more information about our products.